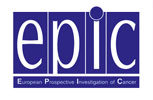 EPIC Italy
Nearly 50,000 people are part of the Italian EPIC cohort.
There are five EPIC centres in Italy, based at the National Cancer Institute in Milan, the Centre for Cancer Research and Prevention (CSPO) in Florence, the Cancer Epidemiology Unit at the University of Turin, the Ragusa Cancer Registry and the Department of Biomedical Sciences and Human Oncology at the University of Naples.
Click here to go to the EPIC-Italy site
The centres drew their participants from different sources: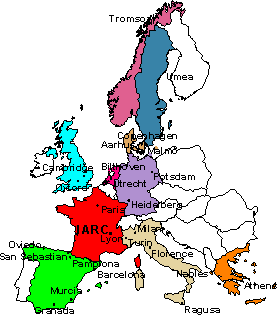 Florence: city: women aged 35-64 participating in breast cancer screening and men aged 35-65 from the general population.
Milan: Volunteers from the general population of Varese province, mostly an extension of an on-going study (ORDET). Men were aged 39-65 and women 35-72 at recruitment.
Ragusa province: local blood donors' association, population based recruitment in four towns (Monterosso, Giarratana, Ispica, and Chiaramonte), local teachers' union, and other sources. Men were aged 35-65 and women aged 34-65 at recruitment.
Turin: blood donors, employees, volunteers and medical test users at NHS. These were people aged 35-64 resident in the region and with no previous cancer.
Naples: Women from the general population aged 34-68 at recruitment.