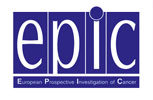 The EPIC-Norfolk Participant Advisory Panel (EPAP)
Introduction to Public Involvement
The NHS Research and Development (R&D) strategy is committed to involving members of the public in the work it undertakes - not as "subjects" of research, but as active participants in the research process. Members of the public have already played an important role in some areas of R&D in the NHS, but there is room for improvement.
Various organisations have been set up to encourage the public to become more involved in research. The aim of these is to improve the way in which research is prioritised, planned, conducted and how the information obtained is communicated and used.
It is now acknowledged that research which is directed towards the public need is more likely to produce useful results which can then be used to improve practice in health and social care.
As part of that commitment, EPIC-Norfolk wishes to actively promote greater participant involvement in our research. For this reason, in 2010 we set up an EPIC-Norfolk Participant Advisory Panel (EPAP) to act as a consultation group to advise us on our research. We see the formation of this Panel as a partnership between EPIC participants and us as researchers.
Members of the EPAP can be involved in the designing of health questionnaires, writing of lay summaries, participant information, dissemination of results and providing a lay perspective on potential projects we may be considering for the future.
Meeting Summaries
EPAP Posters
EPAP Photos
AGM meeting 2016:
AGM meeting 2015:
AGM meeting 2014:
AGM meeting 2011:
Scoping meeting, March 2010:
Contact
For more information about the Panel please contact the study team at epic-norfolk@mrc-epid.cam.ac.uk or on 0800 616911.