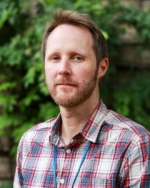 Steve been employed by Cambridge University as a part of the EPIC-Norfolk study (European Prospective Investigation of Cancer) since 2002. He also works as part of the sample management team at the MRC Epidemiology Unit.
His role includes the collection, processing, and cryo-storage of the blood, urine, and DNA samples for all the Unit studies, in particular the EPIC-Norfolk sample collection. This involves the use and ongoing development of a LIMS.
He is also involved in the day to day running of all the ongoing lab projects involving the preparation of large numbers of samples for biochemical or genetic analysis.

Phone: 01223 769163
Fax: 01223 748676